Dive Deeper into Your Relationship
What is the point of asking questions?
To find out the other person's background, perspective, values, goals, priorities, wounds, and dreams. The right questions have the power to break down barriers and foster vulnerability. But what are the right questions?
This ebook will help you learn what to ask.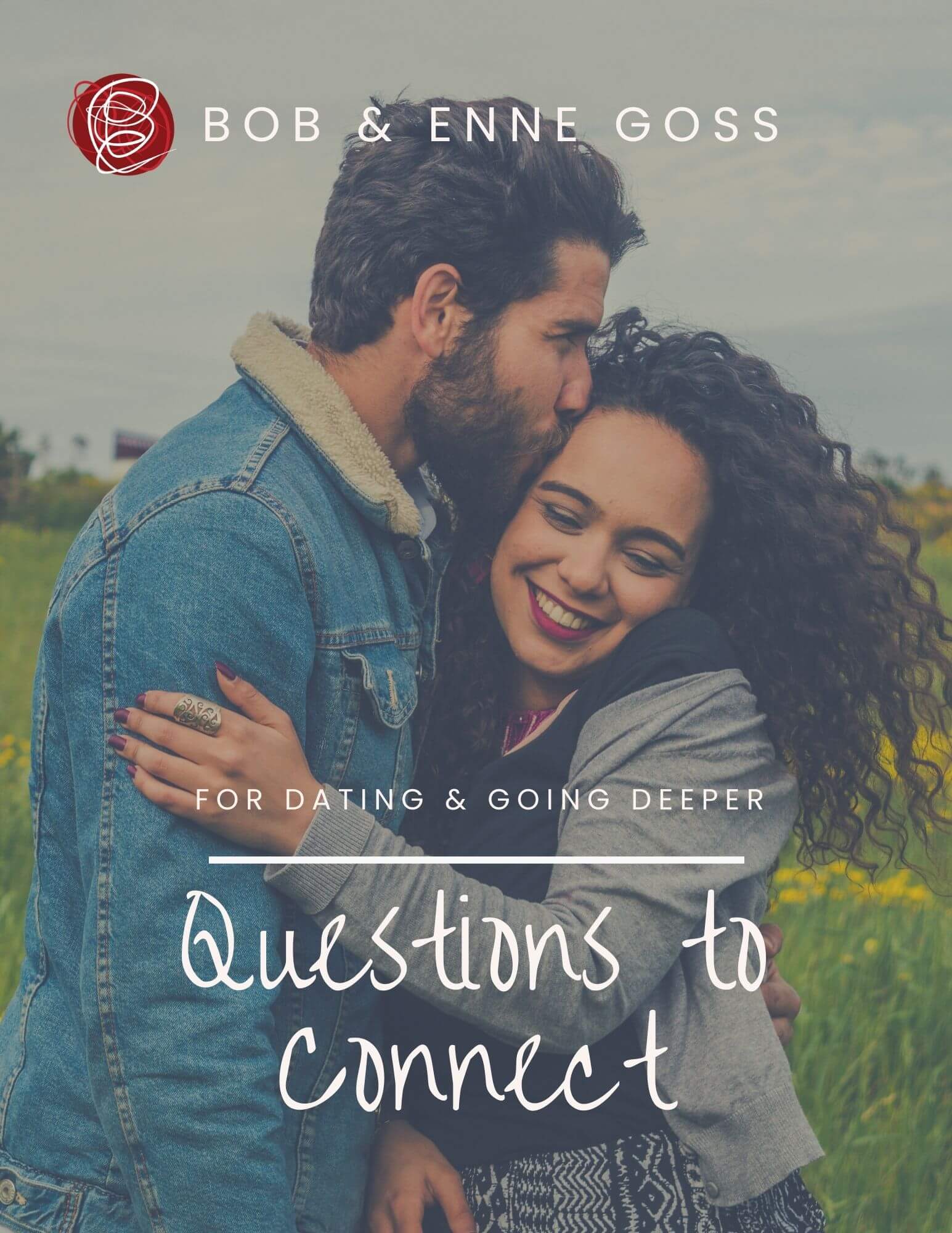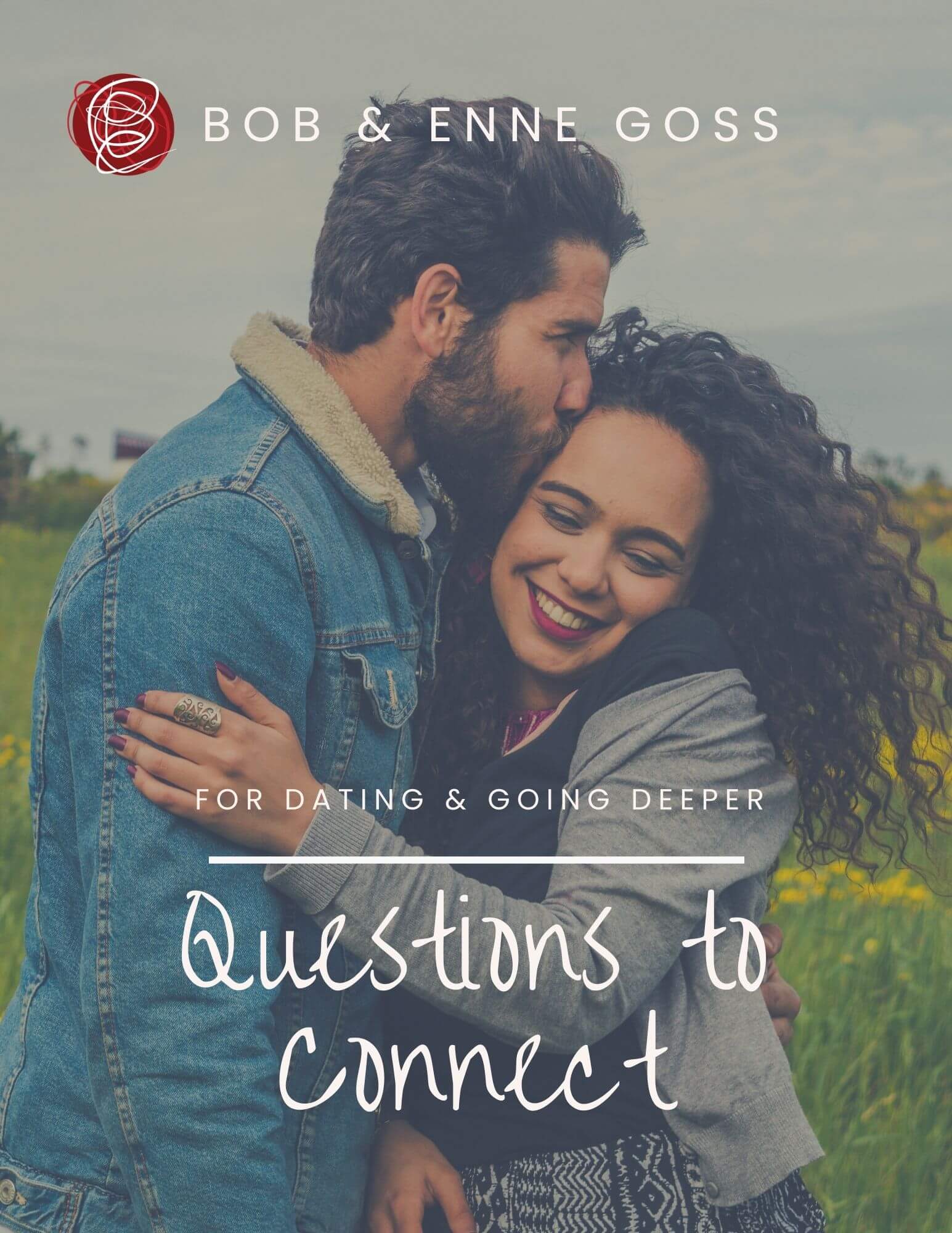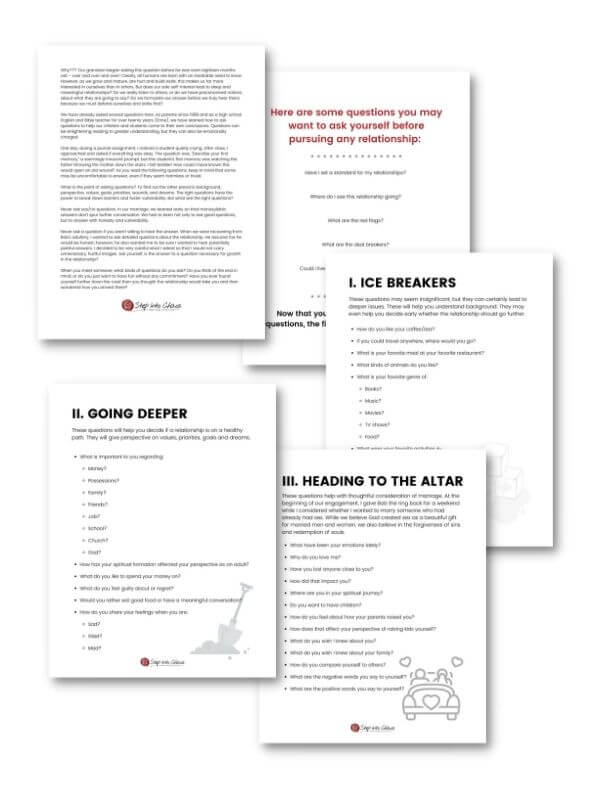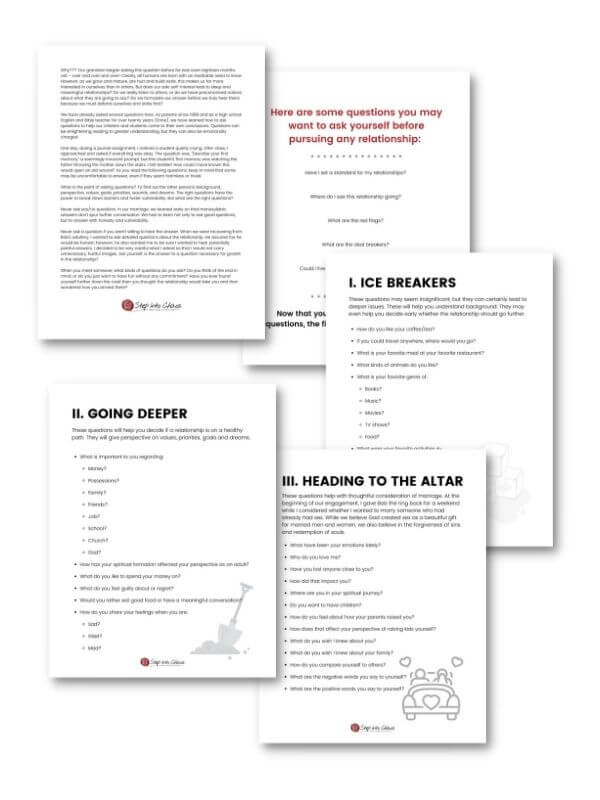 Learn why it's so important to ask questions throughout all stages of your relationship.
Discover 100 starter questions that range from favorite color to political views, parenting style, religious beliefs, and so much more.
Learn how questions build a deeper relationship between you and your significant other.
Request Your Questions eBook Now